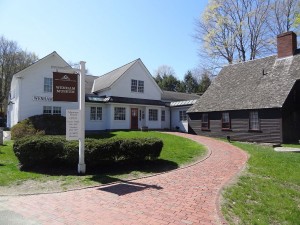 Join your extended family at the Wenham Museum featuring the Claflin-Richards House on July 29, 2017.  Coffee and Conversation starts at 9:00 a.m. and then at 10:00 a.m. the Claflin Family Association's business meeting will begin.  Elections and by-law amendments are on the agenda, so please attend.  Lunch will be served at noon and tours of the homestead will be available.
The Wenham Historical Association is located at 132 Main Street, Wenham, MA 01984.  A fun exhibit, "Shake, Rattle & Roll!," is all about mechanical toys and how they work! Explore one of the most fun collections at the museum and you'll find toys that walk, spin, bounce, and move in all sorts of unexpected ways.  Bring the family for a great day with your Claflin cousins.
Invitations were sent to our mailing list.  Did not receive one?  Email Claflinfamilyassociation@gmail.com for more info.